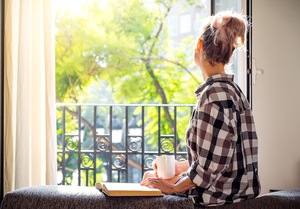 Windows are an underestimated aspect of any home. While people take in the aesthetic beauty of architecture and landscaping, windows sometimes become an afterthought.
They are, of course, essential to the finished product of any quality structure. Providing light and views of the outside, windows also help maintain pleasant temperatures inside — keeping us cool in the summer and warm in the winter. Here's why you should take a closer look at the windows of your Fort Myers home:
Energy Efficiency
Older windows can do the exact opposite of what we want. For instance, they create drafts on colder days and make it seem like a sauna inside when it's hot out. Aside from discomfort, all that lost energy is costing you big money. On the other hand, windows with proper insulation make for a comfortable living space. You'll also notice a marked decrease in your monthly energy bills.
In standard glass windows, heat from the sun can quickly and drastically increase the temperature inside your home. That means even with the blinds closed, outside elements are directly and negatively affecting your finances. Reducing heat from the sun contributes to a consistent room-to-room temperature. So, you won't experience drastic swings in temperature simply by walking around your home.
The bottom line is that installing energy-efficient windows maintains comfortable climate control while ensuring maximum savings. It's the best of both worlds.
Safety and Security
Florida is prone to severe weather. In recent years, we've seen hurricanes, tornadoes, violent thunderstorms, and more. Any of these weather scenarios create the possibility of injury and property damage. Airborne debris has the potential to shatter glass, which can easily hurt someone inside.
Storm-resistant PGT windows in Fort Myers can withstand high winds and weather extremes, giving you peace of mind that your loved ones and your valuables are well protected and secure. In addition, durable windows are also a deterrent to thieves. Would-be burglars will move on when they realize they can't easily break into your home.
Optimal Comfort
High-performance replacement windows in Fort Myers help maintain desired interior temperatures. That means no matter what's happening outside, you won't have to change your lifestyle habits. No more putting on bulky clothing in the winter or having to wear a swimsuit inside due to extreme summer heat.
Newer windows also reduce glare created by sunlight which makes it easier to see when watching television, working on the computer, or simply enjoying time in conversation with friends and family.
In addition, properly-treated windows can block up to 95 percent of harmful UV rays. This protects the interior of your home (furniture, carpets, drapes) from fading, but also contributes to the overall health of your family. Scientists have found that prolonged exposure to UV rays can cause a myriad of health complications.
Personalization
Along with these factors, high-quality windows are customizable to your unique desires and requirements. Our friendly and knowledgeable team members can help you select the ideal windows for you.
For more than 60 years, we've been the trusted leader in Florida storm protection and home improvement. Our diverse staff lends decades of combined experience and integrity. Let us help ensure your Fort Myers home has it all: energy efficiency, safety and security, and visual appeal to boot. Contact us today to get started.