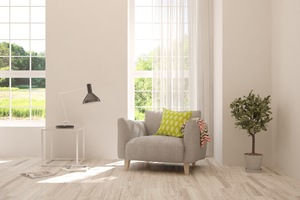 An often overlooked aspect of any home, windows play a very important role in the overall health of your residence. Just as the eyes of humans are called the "windows of the soul," the tangible windows on your home provide insight and evidence into the pride of ownership that you and your loved ones display.
Still, many existing homes have outdated windows, or equipment that should be replaced. Especially in regions that are subject to severe weather (such as here in Southwest Florida), having high-quality replacement windows in Port Charlotte and throughout the region is essential.
Newer windows are easy to maintain, add real home value, and help keep you and your family safe and comfortable inside your house. In addition, these windows can be customized to perfectly complement your current home motif.
Use these ideas to discover the major benefits of replacement windows on your property. You'll also learn how a few simple upgrades can turn your residence into a whole new locale.
Safety and Security
The Southwest Florida sun gives us warmth and light nearly every day of the year. Unfortunately, there's also a downside. Harmful UV rays from the sun could cause health complications to your pets and loved ones. Luckily, replacement windows can drastically cut down on this health hazard.
Meanwhile, the tempered glass of replacement windows makes them virtually indestructible, and able to withstand impact from both natural and man-made causes. That means thieves and vandals will be deterred from entering or damaging your home. Law enforcement experts say when crooks can't easily strike a residence, they'll simply move on to the next.
Plus, energy-efficient windows are better for the environment, and can save you big money on climate control costs over time. It's a win-win all around.
Privacy
Your home can and should be a personal haven. This is where you'll relax, unwind, and get away from the pressures and obligations of the world. Shouldn't your home also be where you and your loved ones feel most safe and free to be yourselves?
Just as pool cages in Cape Coral mark a defined space, replacement windows show outsiders that you're a homeowner not to be disturbed. When coupled with awnings and other innovative property enhancement solutions, you get the benefits of natural light, without having to put on display the private goings-on of your household.
Noise Reduction
As mentioned, some people overlook the added benefits of replacement windows. Far beyond mere aesthetics and a view to the outside world, windows also contribute to a calm and pleasant indoor environment. That's because replacement windows naturally block out any number of exterior distractions, including noisy neighbors, loud music, barking dogs, traffic sounds, and more.
When you're seeking the kind of quiet relaxation that your Florida room provides, it's best to speak with a skilled and qualified windows technician who can work with you to install high-quality replacement windows tailored to your exact requirements and specifications.
Improved Property Value
As mentioned, installing replacement windows on your property is like giving your home an instant makeover. You'll also benefit from lower energy bills, noise reduction, reduced fading of furniture and personal belongings, increased natural light, and so much more. You might even qualify for a tax benefit.
The first step is to partner with a trusted and reputable firm with a proven track record of success. For more than 60 years, we've earned a solid reputation as the premier outlet for pool enclosures in Fort Myers, Florida and throughout Southwest Florida.
In addition to replacement windows, we also specialize in other valuable home improvement solutions. That includes awnings and shutters, carports and patio covers, do-it-yourself (DIY) kits, Florida room additions, louvered roof systems, storm protection and security, and much more. Contact us today to discover all of the home improvement possibilities awaiting you.