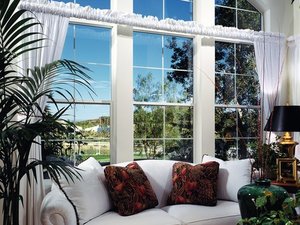 Fall and winter is a beautiful time of year here in Fort Myers, and hurricane winds and damage may be the farthest thing from your mind. But by preparing for potential storms now, you can enjoy this cool, calm weather to the fullest, knowing that your home is protected against the elements and whatever next hurricane season may bring! Just read on to see why we recommend installing hurricane windows Fort Myers homeowners can depend on.
Peace of mind
As the most dependable storm protection feature, hurricane replacement windows don't just protect your home - they protect your peace of mind, too, providing you with the assurance that your home is protected from whatever the weather may bring. By installing yours now, and not during hurricane season, you can avoid the stress that comes with last-minute preparation (plus, if you ever need to leave your home before a storm, you can do so confidently knowing that your property is protected).
These are some of the most beautiful months the Sunshine State has to offer, so enjoy them to the fullest! By checking this essential item off your list, your mind will be that much lighter not worrying about next hurricane season.
More than storm protection
Of course, you don't need to wait for June to roll around to start seeing serious benefits from your new hurricane windows. Beyond protecting your space from obvious hurricane damage, new windows can provide protection against everyday weather, debris, accidents and intruders. They can also reduce the noise from outside, leading to a more relaxing interior. And perhaps most exciting of all, you will start saving on your home's energy bill from the moment your new windows are installed! New windows help your home's heating and air conditioning run more efficiently, so you don't need to worry about air escaping through drafty windows and running up your bill.
Ready to install hurricane windows for total peace of mind? White Aluminum Fort Myers has you (and your home) covered. Call us today to get started.