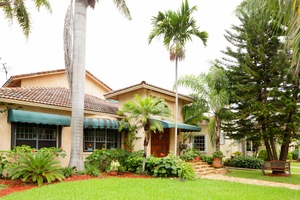 As a responsible Southwest Florida homeowner, you take pride in the appearance and function of your property. You know that outward appearance is just as important as having products that work for your unique desires and requirements. So, it's only natural that you're always on the lookout for new home improvement ideas.
Luckily, there's no shortage of exciting and rewarding projects that can boost your property value. Some of these you can tackle on your own over a long weekend, while others would benefit from the touch of a firm with decades of experience and a solid reputation in the community. Read on to learn how you can get your home ready for a variety of upgrades and enhancements.
Dream Big
Every great outcome starts with an idea. While not all projects will end up exactly as planned, part of the fun is to come up with new and innovative ways to accomplish your goals. There are many steps to any outdoor project, including:
deciding on placement
taking measurements and assessing dimensions
checking building codes and HOA regulations (if applicable)
Often, it makes sense to partner with a trusted and reputable firm well-versed with Naples windows and doors, and all types of structural home improvements. These skilled and qualified professionals can work with you to guarantee all regulations are met, and all factors have been satisfied.
Consider Project Benefits
It's natural to want a great return on your investment. Why put in the time and energy for a project that's not going to provide any benefit to your and your family? So, it's wise to think about what additions and enhancements will best help you reach your home improvement goals. Some of the most popular upgrades include:
sprucing up the front door and entryway
adding and/or painting accent trim and shutters
replacing outdated or damaged siding
switching out old hardware for new material
creating symmetry with interesting plants and flowers
adding aesthetic landscape elements (including lighting and water features)
and more
As you improve the exterior of your home, it's also a good idea to upgrade interior features. For example, PGT windows in Fort Myers help keep your pets and loved ones safe from the sometimes-harsh Southwest Florida elements.
See the Future
When you love your home, you want to enjoy it for as long as possible. These days, more people are choosing to build and move into "forever homes" where they'll be content for decades to come. Thankfully, there are simple steps you can take now to help make that dream a reality.
For instance, replacement windows in Fort Myers, Florida conserve energy and save you big money in the long run. Other enhancements serve double-duty. Pool enclosures, for example, boost your property's value and provide years of poolside enjoyment.
You can also create a personal haven with a pergola. Or, keep your vehicles and property protected with a high-quality aluminum carport. Later, boost safety and security around your home with study and durable handrailing. The possibilities for improved living are virtually endless.
Partner with a Trusted Leader
You have big ideas to beautify your property. Still, time and energy is often in short supply. That's when it's wise to connect with a reliable company expert with innovative property enhancement solutions.
For more than 60 years, we've been the go-to resource for replacement windows in Port Charlotte, Florida. We also offer a wide variety of other creative products. That includes Florida sunrooms, storm protection and security, retractable screen systems, pergolas and ultra-lattice shade, and much more.
In addition, we've built a solid reputation as one of the premier window companies in Naples, Florida. Contact us today to get started on your next home improvement project.