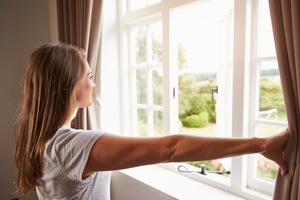 Quality windows come with boundless benefits. They let more light in your room, improving the mood and general well-being of your family. In addition, impact windows in Fort Myers can protect your home from the effects of high winds and severe weather. Plus, modern windows look great from the outside of your property.
Still, it's important to keep in mind a few key factors when replacing your older and outdated windows. Doing so will help ensure years of maximum comfort and enjoyment. Here's what you need to know about upgrading the windows in and around your property:
1) Know the Details
Are you familiar with the terms "full frame" and "pocket replacement?" Not many homeowners are, and there's a good reason for that. While you're busy with life, work, school, and other duties, there's not a lot of time left to pore over the small details concerning your residence.
When it comes to window replacement, full frame refers to replacing the window itself, plus the frame and sashes. Meanwhile, pocket replacement centers on the actual window itself, leaving the frame and other hardware in place.
Rather than playing a guessing game as to your needs, the quickest and safest way to determine your best next steps is to partner with a skilled and dependable installer of new windows. The friendly and knowledgeable team members at White Aluminum will work with you to find straight-forward and affordable solutions for your replacement windows in Fort Myers and throughout Southwest Florida.
2) Consider Use
Maybe you bought a "fixer-upper" home for yourself or a relative who is just starting out. Or, you might be selling your property and need to ensure it features high-quality and durable materials. You may also be perfectly content in your current residence, but just need a few upgrades to make it truly feel like home.
Aluminum-framed windows are built to last for decades. That means you and your loved ones will be safe and comfortable inside no matter what's happening outdoors.
In addition, when you install replacement windows in Port Charlotte, you get the peace of mind that you're also saving money and doing something great for the environment. That's because newer windows come standard with energy-efficient technology. You'll notice an immediate positive change in utility bills, and can also take pride in the knowledge that your family is doing their part for environmental sustainability.
3) Embrace the Possibilities
Have you always dreamed of a bay window in the kitchen? Or maybe you want to harness the Southwest Florida sun and bring the most light possible into your home. Custom windows are just that – tailored to your exact desires and requirements.
With new windows, you get better quality, greater comfort, improved convenience, and views to the outside nature you previously thought were impossible. Similar to pool enclosures in Naples, Florida, your windows can and should reflect your unique style and personality. It's a total win situation, all around.
4) Choose the Best Material
Many older homes are outfitted with wood-frame windows. Times have changed, and now there are much better options available. That includes high-quality aluminum that's naturally water and rust-resistant. Unlike wood, aluminum never rots, warps, or expands due to moisture. That means your frames won't mold or be subject to damage from nature.
Plus, sleek and elegant aluminum (in brilliant white or sophisticated black) adds an element of interest and intrigue to your home. Neighbors and visitors will be struck by your pride of ownership and impressive eye for style.
Along with windows, there are many other innovative property solutions to explore. In fact, for more than 60 years, we've assisted countless families with a variety of home improvement projects. From pool enclosures in Fort Myers, Florida, to hurricane windows in Naples, screen rooms, louvered roof systems, hand railing, do-it-yourself (DIY) kits, and much more, we have the products you've been seeking. Contact us today to discover how simple and affordable it is to upgrade your windows.