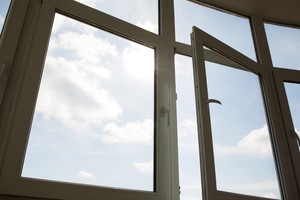 When it's time to replace your windows, you may be overwhelmed with the number of choices available. From wood or metal to fiberglass or vinyl, there is a huge variety of windows to choose from.
Read on to learn more about vinyl windows, so you can make an informed decision about this popular window option.
What Are Vinyl Windows?
Vinyl windows have a frame constructed from carefully layered, highly durable PVC material.
They are popular because they offer a timeless finish that looks good on practically any house. They are also easy to clean and will stay looking like new for years with little maintenance.
How Long Do Vinyl Windows Last?
Good-quality vinyl windows that are installed correctly will last for 20 to 40 years. The exact length of their lifespan will vary from house to house due to a few deciding factors. Over time, their integrity can be compromised by:
Long hours of exposure to direct sunlight
Extreme heat
Humidity
Extreme weather
Vinyl windows tend to be more durable than other window types since vinyl windows are not susceptible to termite damage, rot, rusting, or extreme warping due to water damage.
Typically, vinyl windows will last longer in cooler, less humid climates. In ideal conditions, their lifespan may even exceed 40 years.
Other Benefits of Vinyl Windows
In addition to their extreme durability, vinyl windows offer a few unique benefits that give them a competitive edge over other common window types.
Cost-Effective
When comparing prices, vinyl windows stand out for all the right reasons. But a low up-front cost is just one benefit they offer.
Not only do vinyl windows fit into every budget at purchase time, but they also have excellent insulation, making them more energy-efficient than other types of windows. That can save you money in heating and cooling costs over the long term.
Fade Resistant
Unlike most other windows, vinyl windows are naturally fade-resistant. After ten years, they will still look as good as they did the day they were installed.
Low Maintenance
Many homeowners choose vinyl windows because they require very little maintenance. You never have to worry about staining or painting, all you have to do is gently wash them with soap and water a couple of times a year.
Improves Curb Appeal
Vinyl windows can give a fresh, updated look to any home, especially if your current windows are fading or falling apart.
When it's time to move, installing vinyl windows is a great way to improve your home's curb appeal and add value to your home.
Six Signs It's Time to Consider Replacement Windows
If you notice one or more of the following things in your house, it's time to start planning for replacement windows.
Operation difficulties (jamming, sticking)
Cracking, chipping, or decaying frames
Persistent drafts
Failure to dampen outside noise
Excessive condensation between glass panes
Spiking utility bills with no HVAC issues
It is best to replace your windows as soon as they start to deteriorate. In some cases, problems with your windows can lead to other issues in your home. If you think it's time to replace your windows to vinyl windows, us at White Aluminum can help you out with all the details.