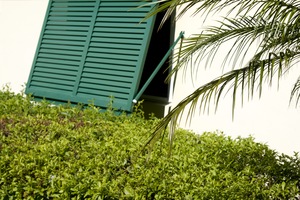 As you're well aware, severe weather in recent years has rocked South Florida and locations throughout the Sunshine State. Other locales across the country (and some U.S. territories) have witnessed the devastating consequences of violent natural disasters such as hurricanes, tornadoes, and hail storms. Now more than ever, it's imperative to keep your Fort Myers home safe from potential harm caused by the elements.
Still, it can be confusing and downright overwhelming to settle on the best possible protection. With so many products currently on the market, getting to the bottom line isn't always easy. Thankfully, there are ways to narrow down your options and pinpoint the best methods by which to defend your property and keep your loved ones safe. Use this advice to find the most sturdy and high-quality hurricane shutters around:
Style
In terms of hurricane safety, it's understandable that your first thought isn't how your shutters look. Style, in this case, is less about aesthetics and more about how the materials protect your property in different ways.
For instance, rolling/roll-up shutters are popular for their convenience and ease-of-use. Accordion shutters tend to balance impact, beefing up your overall property protection. Other styles include Bahama, Colonial, and storm panels.
Fabric panels have become a popular selection this year. The trouble is, even the most well-made fabric will often fail when faced with high winds. By contrast, high-quality aluminum is naturally rust and water-resistant. In addition, the strength of aluminum is unmatched. That means you get lasting protection at an affordable price.
Function
It's also wise to understand how each style helps keep your property safe. For example, rolling shutters (which aren't visible when not in use) operate on a switch system. Accordion shutters are installed on a track above your windows. Prior to a storm, they can be pulled tight and locked, providing valuable protection. This option is often coupled with hurricane windows in Naples, Florida.
Bahama and Colonial-style shutters are most often used for decorative purposes. Typically offering only light storm protection, they may not be your best option in the event of an impending crisis.
In addition, though plywood is cheap and plentiful, expert builders and meteorologists alike agree that using plywood alone may not offer maximum safety in the face of violent weather. By contrast, the versatility and durability of high-quality aluminum shutters make them a solid choice for advanced storm defense.
Protection
To achieve maximum property protection from severe weather, it's best to speak with a skilled and qualified professional who can offer detailed information on all the options available. That includes garage door braces, storm panels, and shutters, impact windows, and much more.
A trusted and reputable firm can also provide valuable advice on other property enhancement solutions that can be used anytime. That includes PGT windows in Fort Myers, louvered roof systems, hand railings, and more.
Whatever choices you decide work best for your specific desires and requirements, it's integral to ensure materials meet codes and are in compliance with the highest safety standards. That includes the International Building Code (on which the Florida Building Code (FBC) is based) and American Society for Testing and Materials (ASTM). In addition, be sure the contractors you work with are affiliated with statewide and nationally-recognized organizations. This demonstrates a commitment to safety and excellence.
Quality Materials
When it comes to storm protection and security, you expect and deserve the highest quality. Keeping your loved ones safe and your property intact are top priorities. That's why incorporating high-quality aluminum should be central to your severe weather preparation.
For more than 60 years, we've helped countless Southwest Florida residents secure and protect their properties. Along with hurricane shutters, we offer a variety of other valuable products and innovative property enhancement solutions. That includes room additions, carports, and patio covers, pool enclosures in Fort Myers, Florida, do-it-yourself (DIY) kits, and more. Contact us today to learn more about how simple and straight-forward it is to safeguard your home against anything Mother Nature can muster.