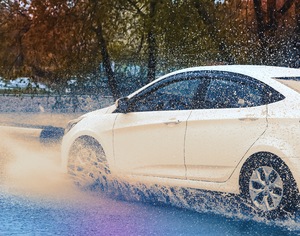 Part of living in Florida is dealing with inclement weather. From afternoon thunderstorms in the summer, to more severe weather such as tornadoes and hurricanes, residents of our state must be prepared for everything.
While not everyone has access to an indoor garage, we all deserve a way to keep vehicles protected from the sometimes harsh elements. Even the hot Fort Myers sun can wreak havoc on a vehicle's paint job over time.
Luckily, there are options to keep your vehicle safe and secure, regardless of what Mother Nature creates. Use this advice to get started:
Practice Proper Maintenance
It's a good idea to schedule your vehicle for regular washes and waxes. Washing removes road dirt and debris. It also prevents against rust and corrosion.
More than just for aesthetics, car wax protects your vehicle's paint. It's a relatively inexpensive way to protect against bugs, acid rain, minor scratches, and more. In addition, car wax helps reduce the damaging effects of the Florida sun.
Another great option is a car cover. Coupled with regular waxing, car covers help resist interior and exterior fading. They also prevent against pets and nuisance animals walking or resting on your vehicle.
Being mindful of where your vehicle is parked is also wise. Parking under trees provides shade, but also makes your vehicle vulnerable to tree sap, bird droppings, and other debris. During severe weather, downed trees and power lines can have catastrophic effects on your vehicle.
Consider a Carport
One of the best ways to keep your vehicle cool and safe is by installing a carport. These structures provide shade and protection in both sun and rain. In addition, they create a space for covered storage.
Unlike less durable options such as pop-up tents, carports create nearly all the protection of a garage, without having to add on to your home. Choose carport covers that are both sun and waterproof. While some frames are made of plastic, aluminum frames work best. Always safely and properly secure the structure to the ground with sturdy anchors.
In addition to protection from the elements, you and your passengers will never again get soaked by rain or heated by the sun's intense rays. Instead, you'll be able to get inside safe, dry, and comfortable. Also, when your vehicle is covered, the air conditioning won't have to work so hard to reach desired climate control, which saves you money in the long run.
Furthermore, thieves are deterred by any sign of car owner protection. Investing in a carport demonstrates that you care about your vehicle. Crooks will think twice, unsure of whether you also have an alarm system or other security device.
Reach Out for Advice and Assistance
Serving Fort Myers and the surrounding area, our professional and experienced team members bring more than six decades of experience and expertise to every project in which we're involved.
When it comes to protection from the sun and outdoor elements, we've got you covered. From carports and patio covers, to awnings, louvered roof systems, roof overs, and pergolas, we have a solution to all your climate comfort wants and needs. Contact us today to learn more.