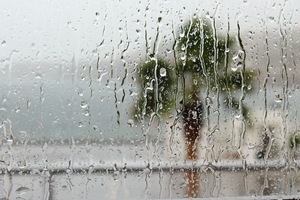 It's not surprising that impact windows make a positive impact on your home—but you may be surprised to learn just how beneficial they really are. Read on to see five key perks of replacing your Fort Myers home with impact windows, this hurricane season and beyond.
Enjoy effortless protection from hurricanes and other summer storms
The biggest benefit of impact windows is their ability to protect you home from hurricanes' high winds and debris, without you ever having to take time to prepare them for the storm! This leads to a less stressful hurricane season and assurance that your home is protected, whether you're home or away. (Plus, during hurricanes, you will be able to actually see outside your home and benefit from natural daylight!)
See outdoor views more clearly
Impact windows provide a host of benefits beyond hurricanes, too. For example, they can serve as a low-maintenance upgrade from older windows, especially those which have become cloudy with time thanks to the salty ocean air near Fort Myers. Enjoy every sunset in all its vibrant glory with newer impact windows.
Avoid salty corrosion on your window frames
Just like salt in the air can cloud up your windows, it can also corrode metal window frames. By opting for vinyl window frames on your new windows, you can avoid this problem and enjoy effortless upkeep all year long.
Protect your beautiful furniture
When you select our PGT® windows and doors, you can enjoy impact resistance as well as light resistance! These windows filter out 99 percent of UV rays, keeping your drapes and furniture inside as beautiful as colorful as ever. This is an especially big benefit for those who call Fort Myers their second home, since they won't need to worry about their belongings being faded by the sun when they are away.
Save on your monthly energy bill
Florida is called the Sunshine State for a reason! We see a lot of sun, but you don't need to experience the sun's heat indoors, too. Double-glazed glass prevents heat from seeping into your home and causing you to crank up the air conditioning. Save money and cool off instead!
During hurricane season and all year long, the many benefits of impact windows—coupled with their fast, easy installation—makes them a great addition to your Fort Myers home! To learn more, just call White Aluminum & Windows Fort Myers today. Backed by more than 60 years of experience, we are here to help with everything from impact windows to patio covers for a beautiful outdoor entertaining space.