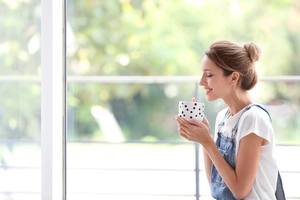 The Atlantic Hurricane Season starts in June and runs through the end of November. That's a long time during which the threat of severe weather is always present. In fact, living in Florida, you know there's always a chance for heavy thunderstorms and high winds. The effects of severe weather could negatively impact your property and loved ones.
Thankfully, there are ways you can start planning now to avoid unsavory scenarios in the coming months. One the best ideas is to investigate and install durable impact windows in Fort Myers. Read on to discover some of the major benefits of this important property enhancement solution.
1) Carefully Designed and Tested
Especially if you live in an older home, there's no way to tell exactly how your windows would perform in times of weather-related stress. Even newer-model homes often come with standard-issue windows that might not be able to stand up to severe weather.
By contrast, replacement windows in Fort Myers are specifically-designed to withstand the high winds that sometimes plague this region. That means if flying debris were to strike your windows during a storm, the glass will remain intact. Plus, you'll save time and money on "weather proofing" your home before a severe weather incident. No more struggling with hurricane shutters or clunky plywood.
2) Safety and Security
Outside of high winds and severe weather, impact windows benefit you and your family in other ways. For example, crooks trying to break into your home will soon become frustrated and scared when they can't easily break your windows. Law enforcement experts agree that's when they'll simply move on to the next property.
Outside of theft, newer windows come with technology to filter the sun's harmful UV rays. That means everyone who visits your home will benefit from your updated windows. Plus, the sheer pride of ownership you display by improving your Naples windows and doors will make a lasting positive impression on friends, neighbors, and prospective homebuyers, when/if you ever decide to sell your home.
3) Energy-Efficient
Along with these benefits, did you know that replacement windows can also help save you money? That's because newer windows come standard with improved insulation and better retention of indoor climate control. You'll avoid drafts, and will no longer be losing heat or cool to the outside. Over time, that can make a major positive impact on your utility bills.
Aside from monetary value, this feature is also beneficial to the environment. You can feel proud that you're doing your part to contribute to a better future for your children and loved ones simply by installing updated windows.
4) Multi-Beneficial
In addition, there are other perks of new windows that you might not have previously considered. For example, the tight seal of replacement windows in Fort Myers acts as a natural sound barrier. So, you'll no longer be disturbed by traffic noise, barking dogs, loud neighbors, and other annoyances.
You might also save on and/or decrease your insurance costs. Many insurance companies today recognize impact windows as part of an overall household protective system. So, along with energy-efficiency and all the other benefits of installing new windows, you could also be saving money in other ways.
5) Boosts Property Value
That's saying nothing about the boost to your property value. These windows are not only highly-functional, but they make your house look great, too.
As a responsible homeowner, you know that any improvements you make to your property can be hugely beneficial as time goes on. But were you aware that REALTORs® contend that upgrades to windows and doors are one of the best ways to get a great return on investment? It all starts with finding a trusted and dependable contractor with a proven track record of success.
For more than 60 years, we've helped countless residents across Southwest Florida with a variety of innovative property enhancement solutions. That includes acrylic and vinyl rooms, carports and patio covers, do-it-yourself (DIY) kits, Florida room additions, louvered roof systems, pool enclosures, storm protection and security, and much more. Contact us today to learn simple and affordable ways to improve your property, and keep your loved ones safe and protected this hurricane season.