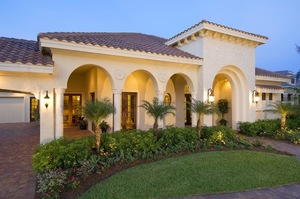 If you have a beautiful beach-area home on Florida's Gulf Coast, you may be looking for ways to fortify your home against the elements - not just hurricanes, of course, but everyday wind, rain and even sea salt spray from the ocean, too. With helpful additions like impact windows Fort Myers residents can help their home look better, longer. Just read on to learn more.
Effortless hurricane protection
The biggest benefit that comes with impact-resistant windows is, of course, their effortless hurricane protection. Whether you are at home or traveling, you can rest assured knowing that your home is fortified against high winds and debris - no need to rush and put up hurricane shutters at the first sign of a storm!
Because they protect against the "big stuff," our impact windows also protect against the "little stuff," such as intruders, everyday severe summer storms and more.
Vinyl safeguard against salty buildup
Coastal homeowners know that salt in the air can affect everything from our grass to our windows and so much more. Fortunately, our vinyl-framed impact windows are more resilient against corrosive, foggy salt buildup - so you can enjoy Fort Myers living to the fullest.
An even better view
There's nothing like the gorgeous sunsets and, potentially, ocean views you can enjoy from your Fort Myers home! Our modern, resilient impact windows make the view even better, the perfect fix to windows that are obscured by fog caused by wear-and-tear over time.
Energy savings you can count on
We know that being a homeowner can be expensive, especially when you are living in a beautiful beach home. We here at White Aluminum Fort Myers want to help you save wherever and whenever possible! Fortunately, our windows add a degree of energy efficiency to your home, keeping the cool air in and the warm air out on hot summer days - so you spend less money air conditioning your space, day to day.
Additional features
The team here at White Aluminum Fort Myers can't wait to help you spruce up your Gulf Coast home with impact windows and other fun, functional additions! Contact us today to get started on your next big project. We'll bring your vision to life.