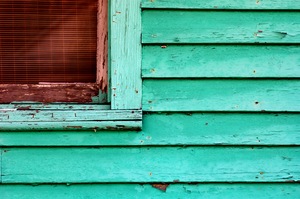 While you're busy with work, school, and life duties, you might not have a lot of time to spare thinking about the state of your residence. Major repairs and updates aside, it's often difficult to devote the necessary resources to other aspects of your property.
Thankfully, there are ways you can ensure your home's siding is in top shape all year long. In addition, when you need to replace your siding, the process is straight-forward and affordable when you work with a dependable and reputable contractor. Learn more about the importance of healthy siding with this advice.
Noticeable Damage or Wear
Nothing new stays that way forever. Even the leather or upholstery in your vehicle fades in the intense Southwest Florida sun. Still, some issues simply shouldn't be ignored. That includes siding that's cracked, warped, or rotting. If you can see damage with your naked eye, the problem is already out of control.
As you inspect your home's siding, also keep an eye out for other tell-tale signs, such as holes, loose panels, dry rot, inconsistent fading, and similar. In addition, if you're frequently having to paint your siding, the problem is likely more than mere weather conditions.
Before you poke around and potentially make the problem worse, it's a good idea to contact a reputable professional who can assess the damage and provide you with concrete details on how best to remedy the situation. You'll also glean valuable cleaning and maintenance tips on how to keep replacement siding in top shape throughout the year.
Best of all, it's simple and straight-forward to couple siding upgrades with other home improvement projects. From hurricane windows in Naples to pool cages in Cape Coral, there's never been a better time to spruce up your Southwest Florida property.
Leaks and Drafts
As mentioned, while everything might look fine from the outside, there could be danger lurking just beneath your home's siding. One noticeable issue is water or moisture damage. This is evidenced by rotting, mold/fungus growth, or warping/swelling. Similarly, blisters and/or bubbles are a tell-tale sign of trapped water. If you see any of these aspects, it's time to replace your siding. Keep in mind that damage can also occur mostly inside your walls.
Another sign of possible siding malfunction is air leaks. Often, this is most easily detected by markedly-higher utility bills with no extra usage. For example, if your climate control (cooling and heating) has remained constant but you're seeing higher bills each month, an air leak could be the culprit. This could occur from your siding, windows, or another area. Along with inspecting your siding, it's also wise to consider replacement windows in Port Charlotte.
Health Complications
More than mere aesthetics, damaged siding (or siding in desperate need of replacement) also poses a real health risk to your pets and loved ones. Excess moisture that leads to mold or mildew can cause breathing complications. Rotted siding sends dirt and debris in the air that's also harmful to the residents of your household. Why take that risk? It's best to reach out to a reliable contractor who can replace your siding with high-quality, durable, and weather-resistant aluminum that will provide decades of faithful service.
In addition to potential health scares, siding that's outdated and in disrepair simply looks odd. REALTORs® agree that potential buyers will steer clear from a home that appears to be in need of major upgrades. Even if you don't plan to sell, neighbors and visitors to your home will form a negative impression after viewing the drab appearance of a property that's clearly been neglected.
The good news is that there are many property enhancement solutions aimed at improving both the appearance and function of your home. Along with impact windows in Fort Myers, we specialize in acrylic and vinyl rooms, hand railing, louvered roof systems, storm protection and security, and more. Over our more than six-decade tenure, we've also built a solid reputation as the trusted resource for pool enclosures in Naples, Florida. Contact us today to replace your home's siding in time for another summer.