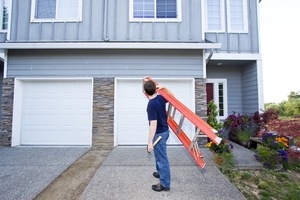 Many of us are still cleaning up from Hurricane Irma's mess here in Florida. We can only hope it's the last storm we see this season, but of course, it's always smart to prepare and repair.
White Aluminum Fort Myers will give you five tips in today's blog that will help you repair your home after a hurricane.
Check your windows
If any of your windows were damaged during the storm, it's a good idea to have them checked out and replaced. While some cracks or loose weatherstrips don't mean your windows are completely destroyed, an inspection is still in check. Help eliminate any concern about your windows in the upcoming seasons by replacing them or having a professional White Aluminum expert perform an in-home consultation.
Examine siding, soffit & fascia
Exterior damage is one of the most common problems people face after a large storm passes by. When it is safe, go outside and examine the condition of your home. See if gutters have fallen, fascia is torn, or siding is punctured. It's important to repair these potential problems first so you can prevent future damage. After all, the outside of your home is what protects you, your family, and personal belongings on the inside.
Don't try repairing your home during the storm…
In the future, if you stay home during the storm and something goes wrong, one big tip to avoid is doing repairs in the midst of the storm.
Even if conditions seem weaker, electrical wires, flooding, and other safety hazards can make your repair risky. The best thing to do is ride out the storm and wait until local officials give you the "all clear" before assessing any damage.
… or immediately after the storm
After the storm passes you still want to be cautious for a little while longer. Your main priority is working safely - live power lines and storm surges can make that hard to do. One thing you can do right away is taking pictures of your damage for insurance and personal purposes – so now you know exactly what needs to be repaired.
Prepare for next time
Each storm is stressful, but you always learn something from them. Was there something you could have done better? Whether you could use a more secure material over the outside of your home or new, standard windows within your home, making a note of your plans for the future can help you navigate through the next storm.
Lastly, if everyone in your family is safe that's all that matters. White Aluminum has a team of skilled craftsmen who are ready to work whenever you need them. And the best part is, each crew has extensive practice in major storm damage repairs, so if you ever feel like you need a little extra help, we're here!