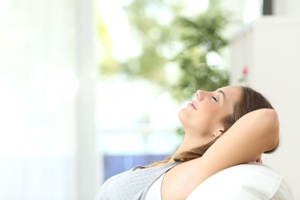 Street noise. Construction. An especially energetic cricket. Noise from outdoors can filter into our homes from time to time—but with the right windows, the sounds can be softened.
PGT windows are a natural choice for homeowners building a new space or remodeling their current one. See why they make such sound sense in today's blog!
Quality construction
The biggest benefit of our PGT windows is that they are made with the best materials and construction—so that you know they're going to last you through good weather, bad weather, and whatever other elements come its way.
Built by WinGuard, these vinyl frame windows are built to minimize noise filtering into your home. So while you may not be able to control the activity going on around your home, you can limit it from affecting movie nights, family dinners, and everything in between.
More than just a sound barrier
Of course, PGT windows can do more than keep out noise—they can help you save, too! Their energy efficiency and ability to keep out 99 percent of UV rays can help you retain your home's cool air and keep sunlight from fading curtains and upholstery near your windows.
We all know that summertime storms are a way of life in Fort Myers (and the entirety of the Gulf Coast), but your PGT windows can eliminate the need for putting up and taking down shutters. They're built-in storm protection!
The shape you need
In terms of aesthetic appeal, these windows come in a variety of shapes and sizes to suit the desired look and feel of your home. From casements to picture windows to sliding doors that can help facilitate easy indoor-outdoor entertaining, we've got what you need for a look that expertly blends style and function.
Looking for ways to soften the sounds coming into your home? Call White Aluminum & Windows Fort Myers to learn more about our WinGuard windows and doors or to get a quote today!