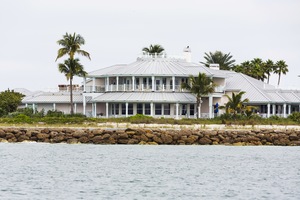 Why sell your home and move? More and more, we're seeing homeowners forego the hunt for their "dream" forever home and simply turn their current residence into the property of their dreams! Doing so allows you to enjoy all the features and upgrades you've been looking for, while remaining in the home and neighborhood you love. Just read on to learn more.
Sunroom and other easy-to-clean coverage options
If you're turning your current home into a dream home, you probably want to spend less time cleaning it and more time enjoying it! Features like sunrooms, patio covers and other structures can help prevent leaves, seeds and debris from accumulating on your outdoor space - so you can truly relax and enjoy these areas to the fullest.
Energy-efficient appliances
As you spend more and more time in your beautiful home, you should be spending less on it - not more. Help achieve your best energy bill yet by installing energy-efficient appliances that will serve you and your wallet that much better.
PGT windows Fort Myers
Another great move for better energy bills? Installing PGT windows! These windows let the light in but leave the damaging UV rays out, helping to preserve your furniture, drapes and flooring and keeping your air-conditioned air inside the home. The result? Cooler, more relaxed living and lower bills every month. It doesn't get much better than that.
Stylish, safe hand railing
Mobility is an essential part of a true forever home! Make your space more accessible for you, your family and friends and install stylish hand railing in your home today.
So much more
Of course, the sky's the limit when it comes to projects for your forever home! With several of these fun ideas and so many more, White Aluminum Fort Myers is your go-to local resource. Contact us today to get started.